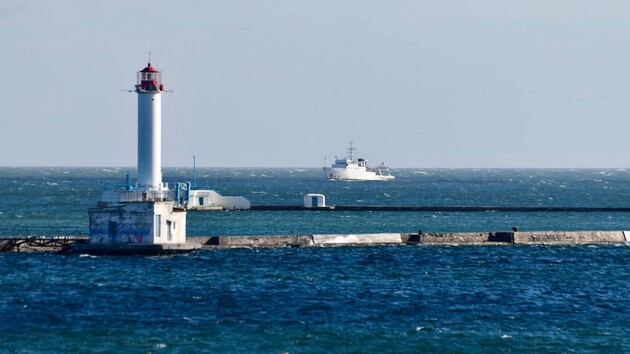 The research vessel Belgica arrived in Odessa
According to the Administration of Seaports of Ukraine The research vessel Belgica, presented by Belgium to Ukraine in September, arrived in the port of Odessa on October 21st. The ship was sailing from the port of Seebrugge to Odessa for 20 days with a Ukrainian crew (15 people) and 16 foreign scientists on board.
During 8,600 km Ukrainian and international scientists have assessed the presence of floating debris, sampled seawater and bottom sediments for unique screening for tens of thousands of pollutants and microplastics, and they have also isolated DNA from the environment to assess biodiversity and gene distribution's analyzes. There are five laboratories (fishing, hydrological, chemical, biochemical and microbiological) on board for such researches.
A series of studies during the route was funded by the international project "European Union for the Improvement of Environmental Monitoring of the Black Sea" (EU4EMBLAS). Belgica has been the flagship of Belgian marine science for 37 years. The "Floating Laboratory" has explored nearly a million of kilometers of sea and conducted more than a thousand scientific campaigns. In Ukraine, the ship will be renamed and will start scientific activities in the Black and Azov Seas.
"This will allow Ukraine to resume research and strengthen environmental monitoring of the Black and Azov Seas, will help successfully implement the EU Directives on the marine environment. Moreover, joint Ukrainian-Belgian scientific research is planned in both the Black and North Seas, "the statement reads.
"Since the occupation of Crimea, Ukraine has been left without a technical tool for monitoring the Black and Azov Seas since 2014. Now the situation will change and we will be able to resume research and strengthen environmental monitoring of the seas, as well as successfully implement the EU Directives on the Marine Environment. I am grateful to the Kingdom of Belgium for such an important gift for Ukraine, and to the partners in the EU4EMBLAS project, the EU Joint Research Center and the Ukrainian Research Center for Marine Ecology for their cooperation, "commented Roman Abramovsky, Minister of Environment and Natural Resources of Ukraine.
According to materials: ZN.UA.