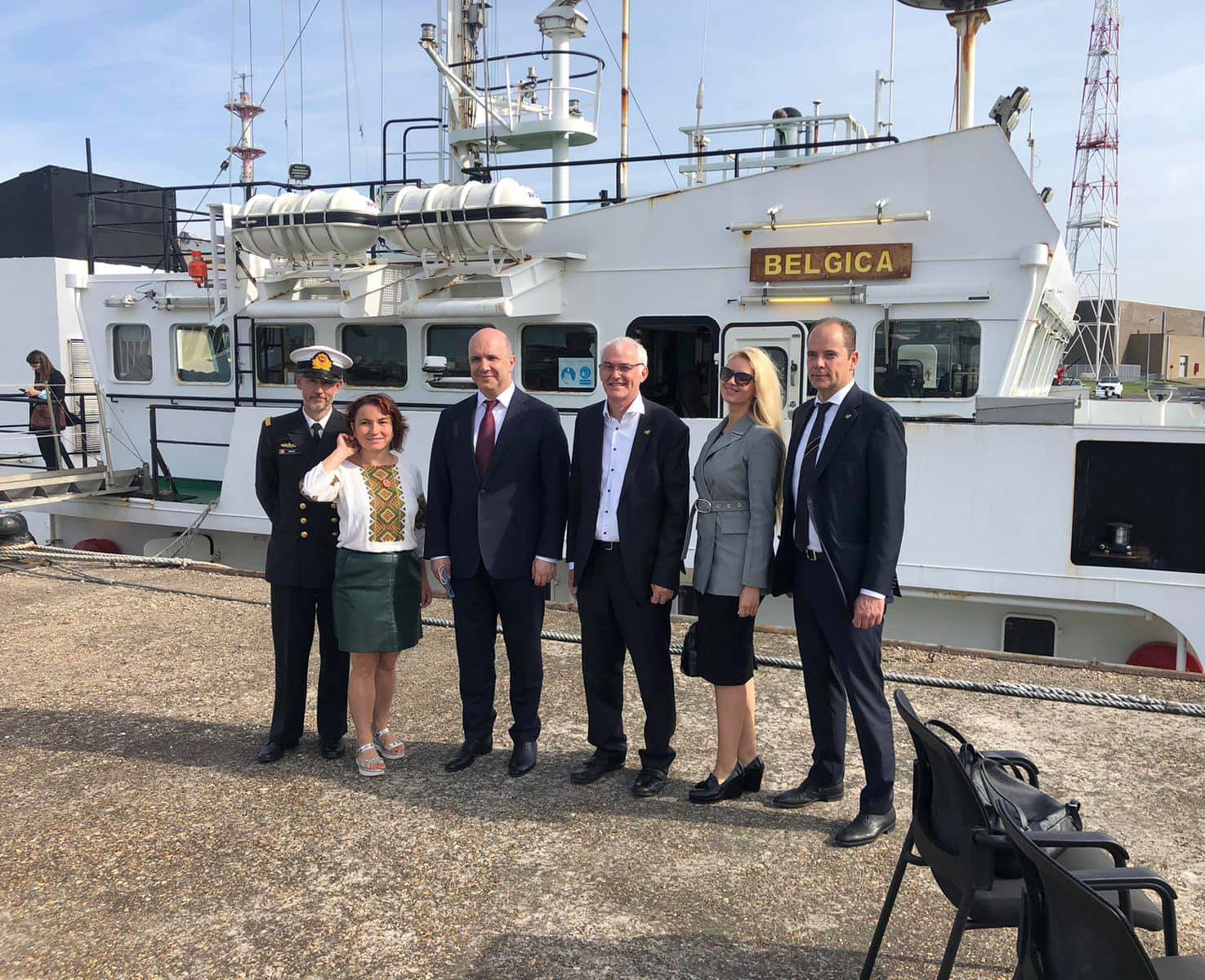 Ukraine received from Belgium the research vessel Belgica
Ukraine received from Belgium the legendary research vessel Belgica. It is intended for eco-monitoring of the Black and Azov Seas. This was reported by the press service of the Ministry of Environmental Protection and Natural Resources of Ukraine.
"This will allow Ukraine to resume research and strengthen environmental monitoring of the Black and Azov Seas, will help successfully implement the EU Directives on the marine environment. Moreover, joint Ukrainian-Belgian scientific research is planned in both the Black and North Seas," the statement reads.
Minister of the Environment Roman Abramovsky thanked the Kingdom of Belgium for such a necessary gift.
"This ship, which is a floating laboratory, has been the flagship of Belgian marine science for 37 years," said Thomas Dermin, Belgium's Deputy Secretary of State for Reconstruction and Strategic Investments, responsible for science policy.
According to him, Belgica explored almost a million kilometers of sea. More than a thousand scientific campaigns were conducted on the ship.
The ship will depart from the Belgian port of Zeebrugge in Odessa. Belgica is to cover 8.6 thousand kilometers. During the trip, scientists will assess the presence of floating debris, take samples of seawater and sediments for a unique screening for tens of thousands of pollutants and microplastics. DNA will also be isolated from the environment to assess biodiversity and analyze the spread of antibiotic resistance genes in marine microorganisms.
The ship is expected to arrive in Ukraine in October 2021. Here it will receive a new name and will begin its activities in the Black and Azov Seas.